International Cooperation Department
Head of International Cooperation Office - Samir Salayev
Specialist on International Relations - Akhundzada Rasima
Specialist on Student-Teacher Exchange - Aliyev Tofig
Director of International Cooperation Department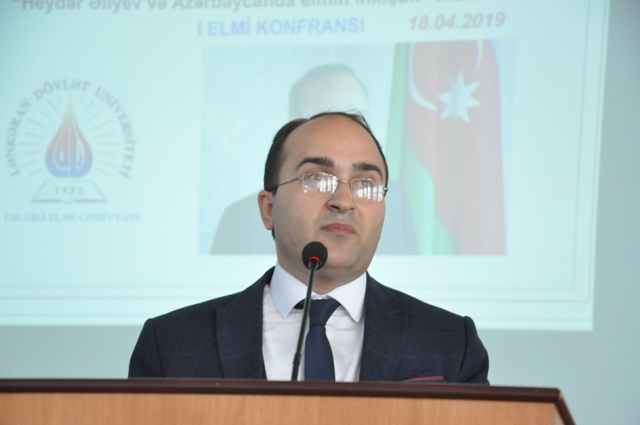 Samir Salayev
Samir Salayev was born on February 9, 1988 in Mogonojoba village of Lankaran region in a doctor's family. In 2005, he successfully graduated from Shuruk village high school and was admitted to Lankaran State University with a high score in Geography. After graduating with honors in 2009, he was admitted to master's level of Lankaran State University and in 2012 received his master's degree in "Physical Geography". In 2018, he was admitted to the doctoral level in Geography at Lankaran State University and started working as a lecturer at the Department of "Geography and its teaching methods". He is the author of 12 scientific works.
In 2018, he was elected as a chairman of the LSU Student Scientific Society. During Samir Salayev's activity, the charter of LSU Student Scientific Society was improved, an action plan was prepared, and Student Scientific Research Circles (SSRCs) were established in accordance with this plan. The first scientific conference of the Student Scientific Society was successfully held. Today, LSU Student Scientific Society operates in 13 Student Scientific Research Circles at 5 faculties. In accordance with this action plan, student researchers are trained in all faculties and are taught how to conduct scientific research and the ability to interpret the results of the research and present it as a thesis.
Samir Salayev is an internationally certified trainer. At present, he conducts trainings in the direction of modern educational program-curriculum methodology. His students have achieved high results in the "Teacher Recruitment" competition implemented by the Ministry of Education. Samir Salayev's training aid "Applied curriculum, methodology, pedagogy" was published on the basis of the teacher training program of the Ministry of Education of the Republic of Azerbaijan in 2020. He also won the "Professional Youth of the Year" competition announced by the Free Trade Union Committee. He has participated in local and international projects.
On May 4, 2022, Samir Salayev was appointed the Head of the International Cooperation Department of Lankaran State University.
Specialist on international projects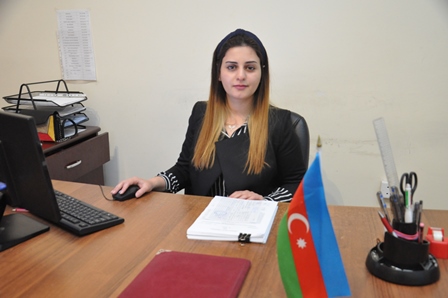 Akhundzada Rasima
raasima95@mail.ru
Akhundzada Rasima was born in 1995 in Lankaran. She studied at the Secondary school №7 in Lankaran in 2001-2010, graduated from Digah village secondary school in 2012. She graduated from Azerbaijan University of Languages in the specialty of Translator with honor in 2016. She received her master degree in "Teaching, methods and methodology of foreign language" in 2019. She is the author of a number of articles and theses on her specialty. She worked as a "Laboratory Assistant" at the Department of "Finance, Accounting and Auditing" of Lankaran State University from November 1, 2016. From March 6, 2017 she worked as the Clerical Specialist at the Department of Human Resources and Clerical Work. She works as the Specialist on the International Relations at the International Cooperation Department from September 1, 2020.
Specialist on Student-Teacher Exchange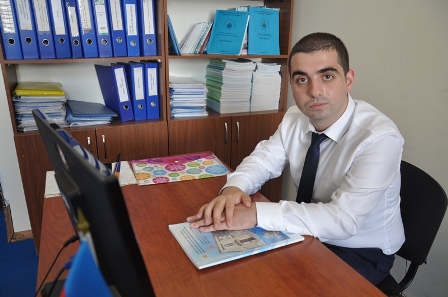 Aliyev Tofig
Aliyev Tofig Rahim oglu was born on 20.10.1998 in Baku. In 2015, he graduated from School-Lyceum Complex No. 43 of Narimanov district of Baku. In 2015-2019, he studied at Sumgayit State University in the specialty of History teaching. In 2020, he worked as a Specialist on Stamp Issues at the Department of Science and Research of Lankaran State University. Since April 13, 2022, he works as a Specialist on Student-Teacher Exchange at the International Cooperation Department of the University.